2 day, Surrealist, Pen & Ink Workshop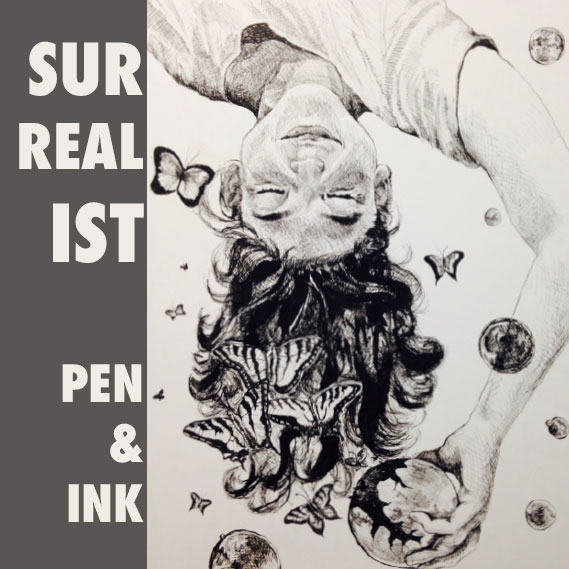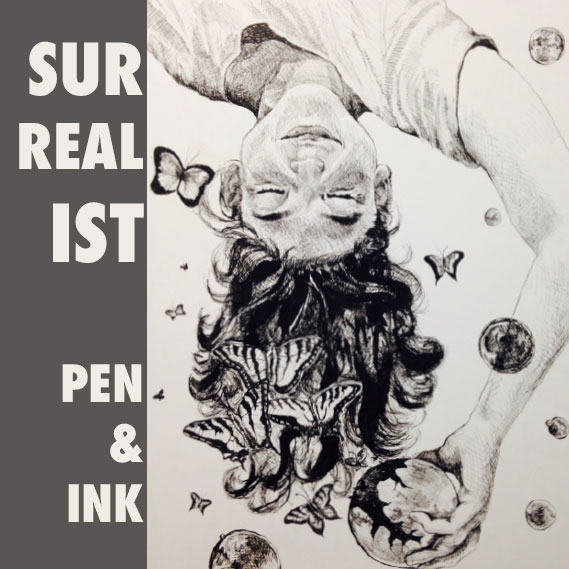 2 day, Surrealist, Pen & Ink Workshop
Dates: Sundays, May 19 & 26

Time: 1- 5 pm

Instructor: Lauren Volk
Explore the depths of your imagination. Reveal your wildest dreams. By using the techniques of the Surrealists, explore your subconscious as a valid form of reality.
In this workshop/course students will be given a solid foundation in basic drawing techniques (contour drawing, cross hatching, scumbling, etc.) and the elements and principles of design (color, line, space, etc.) Then they will learn about the Surrealists and their revolutionary attempts to plum the subconscious and release their true creative potential.
For their project, students will take what they have learned and merge it all together to create dream-like, surreal images inspired by the works of Max Ernst, Salvador Dali, Rene Magritte, Merit Oppenheim, and their contemporaries.