Creating Your Life: Mindfulness, Creativity, and Working with The Inner Critic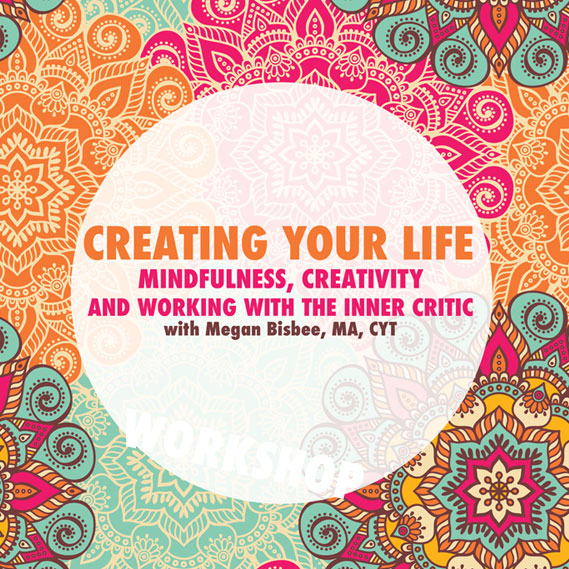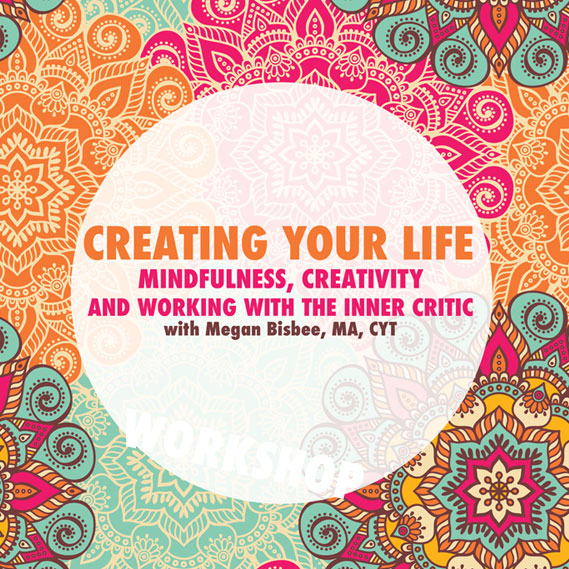 Creating Your Life: Mindfulness, Creativity, and Working with The Inner Critic
Instructor: Megan Bisbee, MA, CYT
2 day Workshop:
Friday , July 26 from 6-8:30pm

Saturday, July 27 from 9am-5pm

$140. both days
Creating Your Life: Mindfulness, Creativity, and Working with The Inner Critic
Presentation and discussion: Living a creative life as artists and non-artists: Creativity as a cycle, and collaborating with the inner critic
Meditation, expressive arts, and fundamental yoga practices are combined to explore creativity and cultivate mindful relaxation. Wherever your creativity is found—fine art, writing, collecting, relationships, work, cooking, adventuring, organizing, etc—this workshop will offer fundamental and useful techniques and practical understanding for un-sticking places we get stuck and for cultivating a more creative life. We will pay particular attention to understanding and working with the inner critic. We will also look at creativity as a three-part cycle through which we gain self-knowing and greater capacity to approach struggles, pursue goals, and live a creative life.
Benefits all levels of experience. No experience necessary.

Tea, snacks, lunch, and art materials provided.