The O Word, Poetry Reading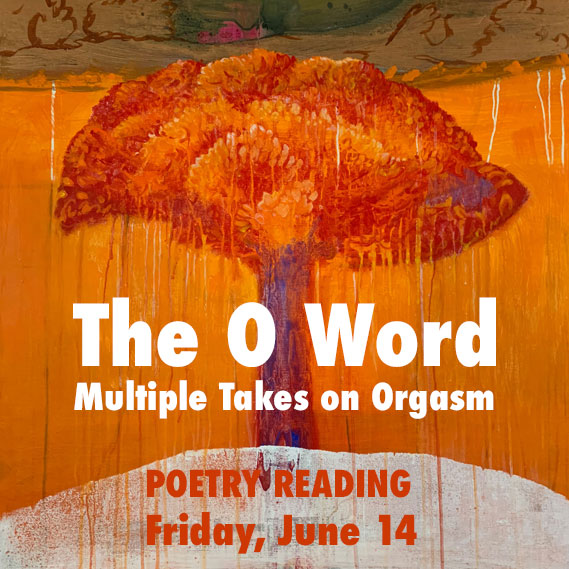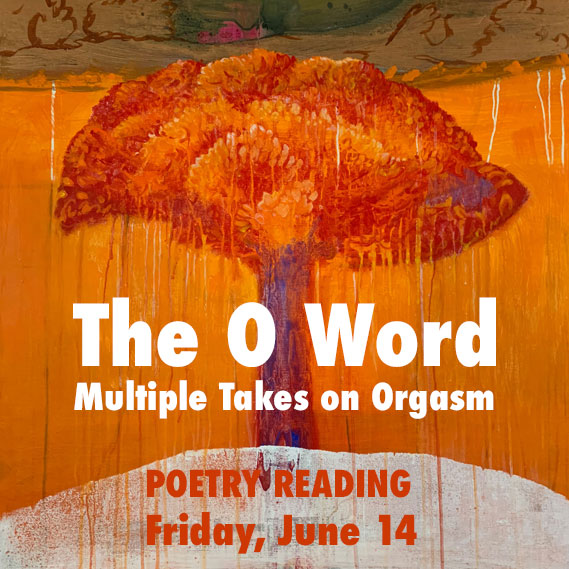 The O Word, Poetry Reading
The O Word, Multiple Takes on Orgasm

Friday, June 14

Doors open at 7pm, Reading begins at 7:30
Organized by Marsha De la O and Phil Taggart

$5, (members free)
Join us for an evening of poetry and art. The poetry read is in response to David Eddington's current exhibit at Vita Art Center, specifically the painting of orgasms.
Poets: Ellen Reich, Florence Weinberger, Jean Colonomos, Alis Morris Soto, Ron Alexander, Becky Sanvictores, Phil Taggart, Nina Clements, Friday Gretchen, Marsha De La O, & Chris Spangenberg.
David Eddington was born in Bedfordshire, England, David Eddington is best known for his large-scale paintings, rendered in acrylic on linen. He obtained a diploma in mural painting from the Central School in Holborn, London, post-graduate diploma in environmental design from Hornsey College of Art in London, and a master's degree in the social and political influences in art from the University of Trent in Nottingham. In 2000, the artist relocated to the United States from England. The move coincided with an evolution from figurative, almost photorealistic renderings to a style that is more expressive. Eddington has participated in numerous solo and group exhibitions both nationally and internationally and has lectured extensively at several institutions, including: California State University, Northridge, Louisiana State University, Loyola University, Tulane University, California State University, Long Beach, Plymouth University in Devonshire and Derby University in Derbyshire. He received the British Council Award in 1987 and 1994. Eddington currently resides in Venice, California.
Marsha de la O was born and raised in Southern California. She earned her MFA from Vermont College and is the author of three books, Every Ravening Thing, just out from University of Pittsburgh Press and two collections of poetry: Black Hope (1997), winner of the New Issues Poetry Prize, and Antidote for Night (2015), winner of the Isabella Gardner Prize from BOA Editions. De la O is associated with the landscapes and cityscapes of Southern California, and her poetry is known for its nuanced observation and description of the region.
Phil Taggart is the current Poet Laureate of Ventura County.